Nov. 14, 2022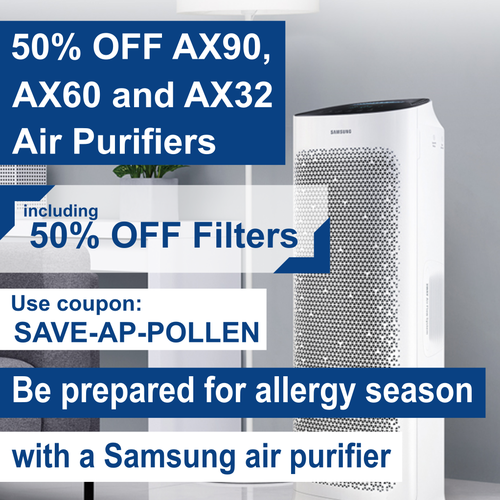 Users have been emailing us asking about the cost of replacement filters. These need to be changed regularly or the device will not perform to the level it is rated.
We've passed this feedback on to Samsung who have generously extended their offer to include 50% off the recommended retail price of their replacement filters until 30 November.
To get the discount simply enter the voucher code "SAVE-AP-POLLEN" at the checkout on the Samsung.com website.
You can learn more about the Samsung Air Purifiers by following this link: